A Rittenhouse Favorite since 1995
Liquid is a unique hair salon located just steps away from prestigious Rittenhouse Square. Our friendly environment, extraordinary service and relaxed ambience appeals to our diverse clientele.
Let Liquid pamper you with the superior workmanship of our team of professional stylists that excel in hair cutting, coloring, Keratin Treatments, Brazilian Blowouts, hair extensions, American Waves and styling.
"Good hair should reflect your style and your spirit"
Our team is dedicated to providing you with an exceptional salon experience. We are committed to our craft by keeping up with our ever changing industry through education and in-salon classes.
During your appointment you will receive a detailed consultation to determine your individual hair needs.
Our pricing is gender neutral and applies to everyone. All prices are subject to change upon consultation.
Cuts
Haircuts $50 & up
Blow Dry
$50 & up
Color
Single Process Color $75 & up
Highlights $125 & up
Balayage $150 & up
Gloss $55 & up
Corrective Color
(consultation required)
Keratin SMOOTHING TREATMENT
Full $375
Express $175 & up
American Wave
$350 & up
Hair extensions
(consultation required)
As a courtesy to our stylists, we request MORE than a twenty-four-hour notice when cancelling an appointment. Please refer to our Policies & Scheduling
Payments
Liquid accepts Visa, Mastercard, American Express, personal checks, Apple Pay, and cash.
Gratuity
A gratuity is customary for good service and is left to the discretion of our clients. Please be aware that gratuities cannot be charged to your credit card.
KIM
Liquid Hair Salon
I have been in the hair industry since 1993 and have been the fearless and proud leader of Liquid since 1995. I specialize in hair extensions, keratin treatments and color. I love making people feel beautiful and confident. Lucky for me I have the opportunity to work with some of the most talented stylists in Philly! Come see for yourself and bring a friend 🙂
Follow my work on Instagram @liquid_kim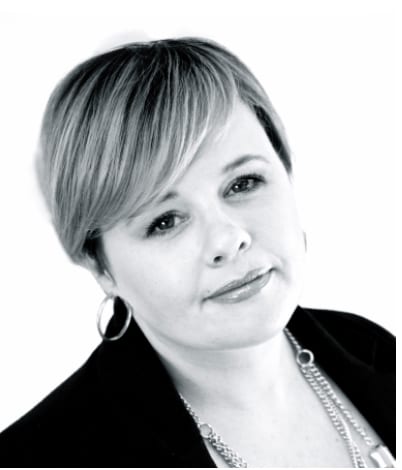 MARY
Liquid Hair Salon
Mary is a full service stylist who specializes in hair color as well as a Redken artist. She believes in educating her guests in product knowledge and at-home hair care. Mary loves laughing with her guests and spending time off with her son and family.
Follow her work on Instagram @maryroman_24
ASHLEY
Liquid Hair Salon
Ashley has built her career on passion and dedication to all her clients near and far. She has worked in salons since 2010 and has been a licensed cosmetologist since 2013, with color, styling and upstyling including bridal styling being her specialties. She also enjoys cutting and doing Brazilian Blowouts and Hair Extensions, both of which she is certified in.
Follow her work on Instagram  @phillystylistashley
BETTY
Liquid Hair Salon
I'm a native Philadelphian, who has been working in the hair industry for 35 years. I have always loved being creative and working with my clients to bring out the person they envision. My experience ranges from working with individual styles, large parties and runway models. Being able to cut, color and style hair fuels my creative passion while making lasting connections with my clients.
JILL
Liquid Hair Salon
I have always had an interest in hair and love being the host of Liquid. I started my career as salon coordinator in 2006 and love making everyone's experience as enjoyable as possible. I look forward to seeing you all during your next visit 🙂
Contact Us
Please complete the form below to contact us. This information will help get your comments to the correct person right away so we can serve you better.
POLICIES & SCHEDULING
To schedule an appointment with one of our stylists you can call us directly and speak to Jill 215-564-6410. If the phone is not your thing you can always book thru Instagram, or right here! A credit card is required to be kept on file to schedule an appointment. We require MORE than 24 hours notice to cancel or make changes to your appointment. In the case that more than 24 hours notice is not given for cancellation or changes, your credit card will be charged our cancellation fee. Please read below for our full cancellation policy.
If you are more than 15 minutes late for your appointment, we may not be able to provide the service for which you were scheduled and a cancellation fee will apply.
We do not offer refunds of any kind.
CANCELLATIONS
Your appointment is important to us and reserved especially for you. We understand that sometimes schedule adjustments are necessary; therefore, we respectfully request more than 24 hours notice for cancellations or changes. If you cancel or make changes to your appointment between 12-24 hours in advance you will be charged for 50% the cost of the service scheduled. If you cancel or make changes to your appointment less then 12 hours prior to your scheduled appointment, you will be charged 100% the cost of the service scheduled.
NO CALL/NO SHOWS
If you do not cancel/reschedule and do not show up for your scheduled appointment you will be charged 100% the cost of the service scheduled.
TARDINESS
If you are running late for your appointment, please call ahead to let us know. If you arrive 15 minutes or later, you may have to forfeit your appointment completely and a cancellation fee will apply.
CONFIRMATION TEXT
As a courtesy, you will receive a confirmation text that you will need to reply to. However, if you do not confirm, your appointment will be cancelled and a fee will apply. Please understand that it is YOUR responsibility to remember your appointment dates and times to avoid cancellation fees.
Thank you for your support and understanding of our salon policies. Now let's do this!!
Hours
Tuesday 10 am – 4pm
Wednesday 10 am – 6 pm
Thursday 10 am – 7 pm
Friday 10 am – 6 pm
Saturday 9 am – 4 pm
Liquid Hair Salon
1742 Sansom Street
2nd Floor
Philadelphia, PA 19103